And here's what everyone's been waiting for!
Nomination Badges are now available and with an entirely new look!
If you've been nominated grab your badge from below, whack it in your sidebar linking back to the poll, nominations will be listed on those pages forevermore so wear 'em with pride.
Best individual blog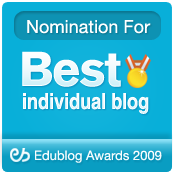 Best individual tweeter
Best group blog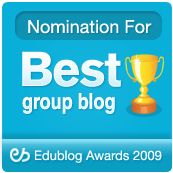 Best new blog
Best class blog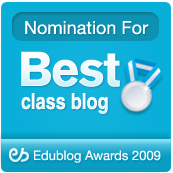 Best student blog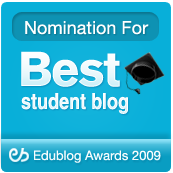 Best resource sharing blog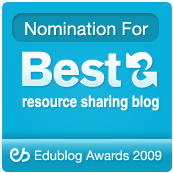 Most influential blog post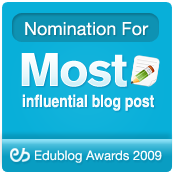 Most influential tweet / series of tweets / tweet based discussion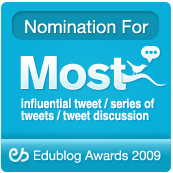 Best teacher blog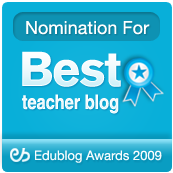 Best librarian / library blog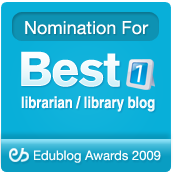 Best educational tech support blog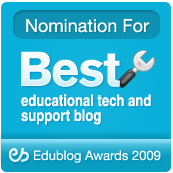 Best elearning / corporate education blog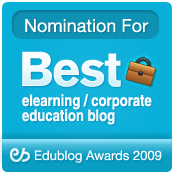 Best educational use of audio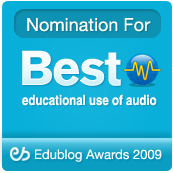 Best educational use of video / visual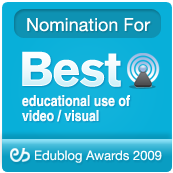 Best educational wiki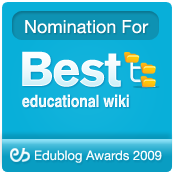 Best educational use of a social networking service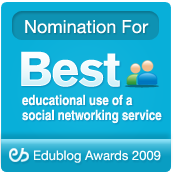 Best educational use of a virtual world
Lifetime achievement